GPS for Survivors — Where are we?
I'm about to make another "man-on-the-moon" statement: If we can put a man on the moon, how come we don't do a better job of helping cancer survivors survive? In fact, this picture on the left is from the website for Garmin.com, and illustrates all 24 of the Global Positioning System satellites we now have orbiting the earth.  If we can launch all these satellites and figure out where anybody with the right computer chip is located, how come cancer survivors are all too often left up the murky creek of post-treatment mayhem without a paddle? Well, as they say, that's the $64,000 question, isn't it?  However, according to InflationData.com, since the $64,000 question was first asked in the late 1950's, the cumulative inflation from then till now is about 655%, which makes the original question worth about $420,000 in today's economy.
I didn't even try to calculate how much money has been spent on cancer research over the last fifty years.  Suffice it to say, it's an astronomical number.  And, yes, a lot of that research has paid off.  A lot more of us survive cancer.  In the United States alone, the Centers for Disease Control & Prevention estimate that there are currently over 12 million of us, and two thirds of us can expect to live more than five years after our initial diagnosis.  So, how come our health care system still does such an all-too-frequently piss-poor job of helping all of us after acute treatment is over?    At least some of that research money has, indeed, been spent on examining and improving survivorship, so the tools and the knowledge are out there.
The concept of survivorship, and the need to address it by providing long-term, appropriate care, was identified in 1985 by Dr. Fitzhugh Mullan, a physician and cancer survivor himself, whose recommendations helped launch what would eventually become a committee on the subject, formed by the National Academies' Institute of Medicine.  In 2006, they published their findings in book form, From Cancer Patient to Cancer Survivor: Lost in Transition. [See my previous post, GPS for Survivors for further details and links.]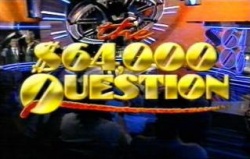 About the same time that the IOM published the above, the journal, Cancer Causes and Control published a supplement which also reviewed the state of survivorship and outlined a plan for incorporating it into the continuum of cancer treatment.  The Centers for Disease Control & Prevention (CDC) have in fact developed a National Action Plan for Cancer Survivorship, to chart "a course for how the public health community can address cancer survivorship more effectively and comprehensively and focus on improving the quality of life for survivors."  You can download the entire plan as a PDF here.  Might be fun to print out this 88-page tome and dump it on the exam table the next time you visit one of your cancer docs.  Or, for those of you who try to be green, load it on a flash drive, put a bow around it, and ask your doctor to waive your co-pay in trade for providing the equivalent of some Continuing Ed Units.
Should you not want to wade through all 88 pages, the CDC's plan is summarized in their brochure, Recommended Needs for Survivorship.   The 23 priorities they identify are common-sense items, such as establishing practice guidelines for clinicians who treat cancer patients and survivors, educating health care providers about survivorship from diagnosis through treatment through treatment aftermath, and empowering survivors with the skills to advocate for ourselves and obtain access to good information and programs.  Identifying the practical economic challenges we face is another part of the plan, and a link is provided to this resource page, maintained by the National Cancer Institute, which provides information and links on a variety of financial concerns, such as getting help with rent, medications, transportation and health care insurance.  There is even a link there to international resources.  Another useful link I've tapped into recently takes you to the U.S. Department of Labor and its page on the Family Medical Leave Act.  There are many more links there to further information about employee rights and unemployment benefits.
"But I'm brain dead!"
I know, I know.  It does seem like figuring out how to survive survival is a full-time job sometimes, doesn't it?  And heaven knows, we need all the help we can get just to find all the help we can get.  Not to mention that our friends and family seem to wear out alongside us.   If your caregivers need help, or if you are yourself a caregiver, you can visit the site for the National Family Caregivers Association, which is a great organization that can help you with everything from how to navigate the vagaries of Medicare, to starting a website to help create your own community of folks who are willing to help out with specific tasks like meal prep and transport.
The thing that bugs the hell out of me though, is that, somehow, all this information doesn't seem to find its way into the hands, minds and clinical practices of many of the oncologists and health care professionals who are responsible for applying it.  I think it would be safe to assume that if you have an advanced degree in health care, you can read.   I'll admit that perhaps I'm more dogged than many folks about this subject, but I'm no rocket scientist, and yet somehow I've managed to amass several GB's worth of pertinent information.   Well, if you have nothing to do on a rainy day, you could download all the links and PDF's in this post, add them to that flash drive, and offer the drive to your most unhelpful doctor, in exchange for not standing in the waiting room and telling everyone there what an ignorant, uninformed putz they're dealing with.   Oh, and if the putz doesn't absorb the material and improve by, say, your next office visit, tell him or her that you'll hand out disk copies of that flash drive to everyone in the waiting room.
In the meantime, if you'd like to contribute to improving care for breast cancer survivors, you can take part in the Breast Cancer MAP Project, an initiative of CancerSupportCommunity.org.  The MAP Project seeks to answer the question, "What are the emotional and social needs of breast cancer survivors?" by asking survivors to join their Survivor Registry and participate by taking an online survey.
I know this post is somewhat lacking in what I like to regard as my usual pithy commentary. I know that it is rife, instead, with what you might consider Too Much Information.  But, hey, don't say I never gave you anything.   I think I just burned up a few gig's of brain cells…
---
Please click on the post title or the comment link below to post a response.
.
4 Responses to "Not All Better — A Survivorship Toolbox"